Cycling in Seattle, WA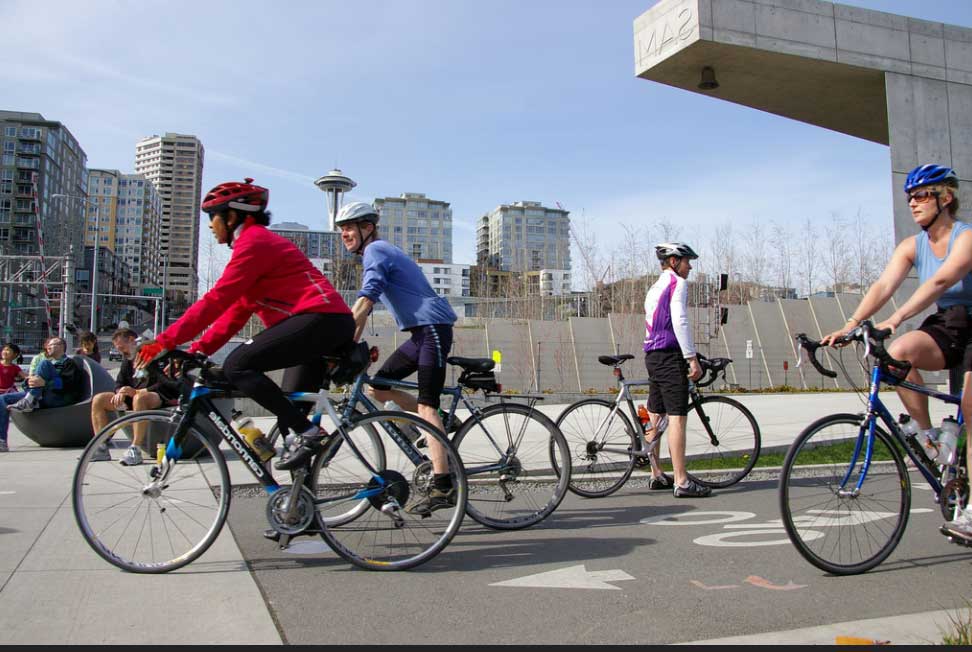 A city that's working on a network that will bring all of its residents within ¼ of a mile of a bike facility is a city that has the serious ambition to be one of the most bicycle-friendly cities in the United States. And Seattle sure doesn't lack the enthusiasm. Already deemed a good place to ride a bike, Seattle boasts 3.7% share of bicycle commuters in the total number of commuters. The city is also the future site of a 450-mile bikeway, which is currently being developed. Add the fact that it's a city that traditionally had drivers and cyclists who did't have many issues with following the etiquette of the road; you get a picture of a city that takes its cycling seriously.
Best Bicycle Shops in Seattle
And they take their bike shops seriously in Seattle as well. Not that there are too many of them – Seattle doesn't suffer from being overcrowded with bike shops. But there are enough of them in the city to make sure cyclists can get what they need without the need to go from one end of the town to the other.
The bike shops in Seattle you can see here are the bike shops which have been deemed worthy of seeing by the merit of the good reviews they got from their customers. That's why we encourage everyone who visits our site to give reviews for shops they visit – it can only help other people choose where they want to shop.

Loading map...

| | | |
| --- | --- | --- |
| Company Name | Address | Score |
| The Bicycle Repair Shop | 928 Alaskan Way Seattle, WA 98104 | 4,95 |
| Wrench Bicycle Workshop | 719 Dexter Ave N Seattle, WA 98109 | 4,94 |
| Bike So Good | 6107 13th Ave S Seattle, WA 98108 | 4,93 |
| Ride Bicycles | 6405 Roosevelt Way NE Seattle, WA 98115 | 4,92 |
| Aaron's Bicycle Repair, Inc. | 9988 15th Ave SW Ste E Seattle, WA 98146 | 4,84 |
| Hello Bicycle | 3067 Beacon Ave S Seattle, WA 98144 | 4,65 |
| JRA Bike Shop | 8318 8th Ave NW Seattle, WA 98117 | 4,65 |
| Bike Works | 3709 S Ferdinand St Seattle, WA 98118 | 4,61 |
| Wright Bros Cycle Works | 219 N 36th St Seattle, WA 98103 | 4,56 |
| Alpine Hut | 2215 15th Ave W Seattle, WA 98119 | 4,56 |
| Second Ascent | 5209 Ballard Ave NW Seattle, WA 98107 | 4,49 |
| Montlake Bicycle Shop | 2223 24th Ave E Seattle, WA 98112 | 4,45 |
| REI | 222 Yale Ave N Seattle, WA 98109 | 4,37 |
| Alki Bike and Board | 2606 California Ave SW Seattle, WA 98116 | 4,36 |
| Ballard Bike Co. | 4905 Leary Ave NW Seattle, WA 98107 | 4,16 |
| Recycled Cycles | 1007 NE Boat St Seattle, WA 98105 | 4,00 |
San Francisco Cycling News