Cycling in San Francisco, CA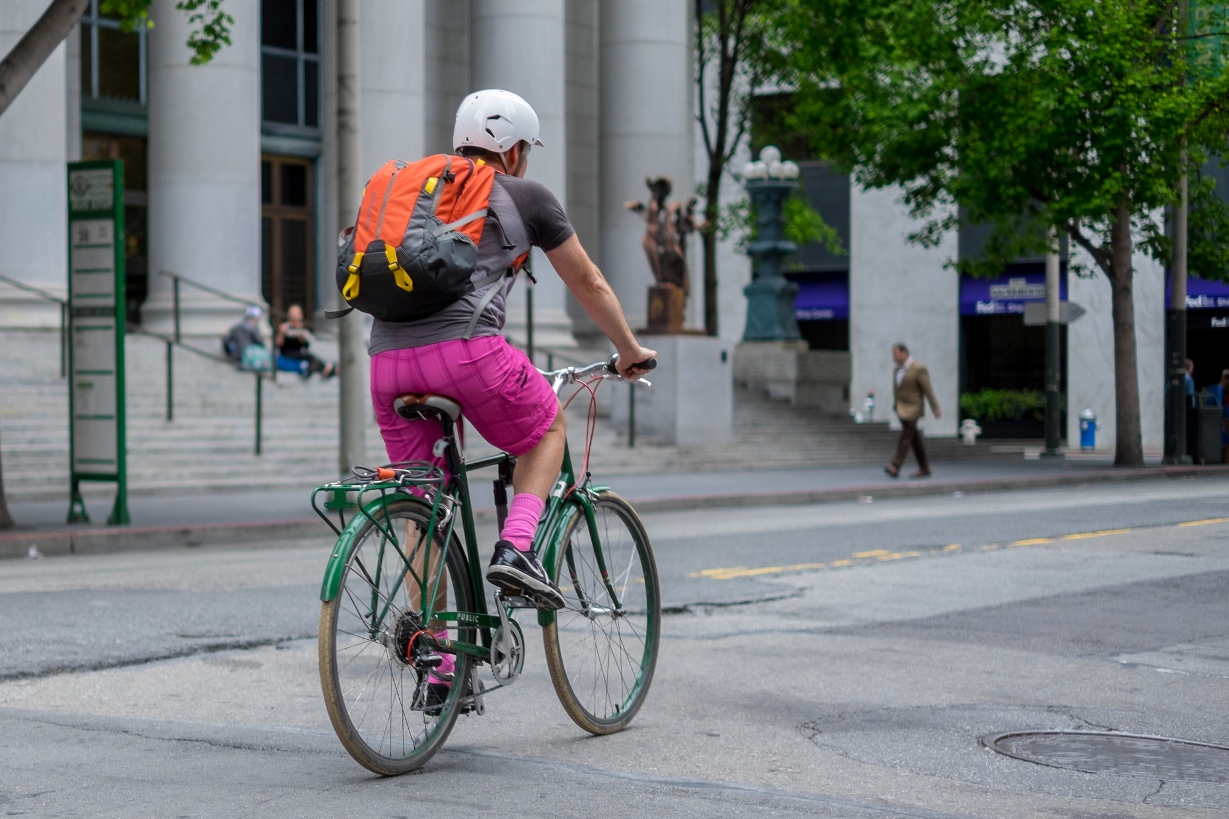 The punishing steepness of San Francisco's hills is only matched by the dedication of the city's cycling community. The cycling culture is unyielding in the city, and even the hills the city is famous for don't present a problem throughout the whole of the city's territory. The problems San Francisco has regarding biking stem from the infrastructure. However, with over 21,000 of cycling commuters in the city, new initiatives to improve the infrastructure are popping up left and right, and they are doing their share of work in making the city safer. And their dedication pays off – San Francisco is regularly cited as one of the most bicycle-friendly cities in the US.
Best Bicycle Shops in San Francisco
Where there's a great and vigorous cycling community, there are always plenty of colorful bike shops. Case in point – San Francisco. It doesn't have the number of bicycle shops other large cities have, but there's enough of them to make San Francisco a city where you can come and find almost anything you need – and a couple of things you never even knew existed.
We think about the consumers when choosing the bicycle shops we put on our list, and we only include the shops which have high approval rates and good reviews from the people who visited them. That's why it's important that you if you find yourself in any of the San Francisco's bike shops, take the time to give it an honest review.

Loading map...

| | | |
| --- | --- | --- |
| Company Name | Address | Score |
| Wiggle Bicycles | 520 Waller St San Francisco, CA 94117 | 4,99 |
| Roaring Mouse Cycles | 934 Old Mason St San Francisco, CA 94129 | 4,98 |
| Market Street Cycles | 1592 Market St San Francisco, CA 94102 | 4,94 |
| San Francisco Bicycle Rentals | 425 Jefferson St San Francisco, CA 94109 | 4,92 |
| High Trails Cyclery | 1825 Polk St San Francisco, CA 94109 | 4,91 |
| Bike Hut | Pier 40 Embarcadero Ste 15 San Francisco, CA 94107 | 4,67 |
| Huckleberry Bicycles | 1073 Market St San Francisco, CA 94102 | 4,57 |
| Refried Cycles | 3804 17th St San Francisco, CA 94114 | 4,53 |
| Box Dog Bikes | 494 14th St San Francisco, CA 94103 | 4,50 |
| Ocean Cyclery | 1935 Ocean Ave San Francisco, CA 94127 | 4,50 |
| Sports Basement | 610 Old Mason St San Francisco, CA 94129 | 4,49 |
| Freewheel Bike Shop | 1920 Hayes St San Francisco, CA 94117 | 4,48 |
| Valencia Cyclery | 1065 Valencia St San Francisco, CA 94110 | 4,41 |
| Avenue Cyclery | 756 Stanyan St San Francisco, CA 94117 | 4,14 |
| Pacific Bicycle | 345 4th St San Francisco, CA 94107 | 4,09 |
| Pedal Revolution | 3085 21st St San Francisco, CA 94110 | 4,05 |
| Performance Bicycle | 635 Brannan St San Francisco, CA 94107 | 4,02 |
| Mike's Bikes | 1233 Howard St San Francisco, CA 94103 | 3,99 |
San Francisco Cycling News