Cycling in San Antonio, TX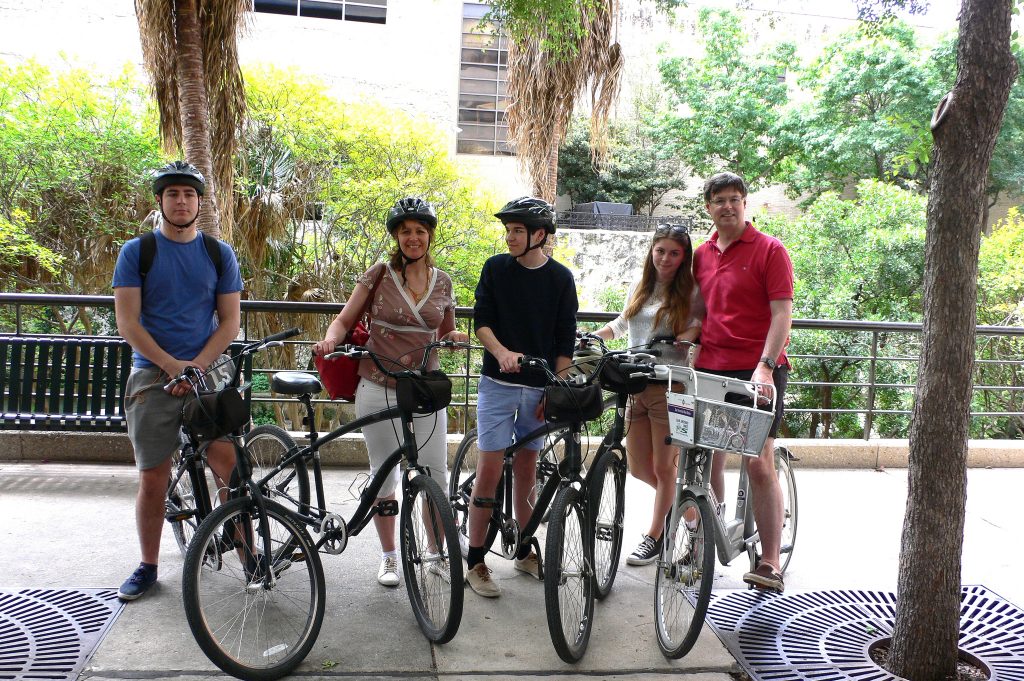 Back in 2010, San Antonio didn't have a particularly developed cycling infrastructure. The city had roughly 34 miles of routes, lanes, and paths for bikes. Over the next four years, however, the city has marked, signed, or made enough infrastructures to go from 34 miles to 700 miles of bike lanes, paths, and routes. Still, citizens of San Antonio seem to prefer still other modes of transport – only 0.3% uses bicycles to commute. That number is likely to continue growing, and the city has the plan to become more bicycle-friendly.
Best Bicycle Shops in San Antonio
As for the number of bike shops in San Antonio, there are probably enough of them in the city to keep the cycling part of the population happy. And we say probably because the relatively small number of shops almost certainly carries a limitation on the choices cyclists can have regarding different brands, gear, and accessories. It should be expected that the number of shops will grow along with the number of bicycle commuters.
Out of the bike shops that operate in San Antonio, those with the very best reviews from their customers are listed here. Because there are not a lot of them, customers might need to check all of them if they are looking for a particular item
Loading map...

| | | |
| --- | --- | --- |
| Comapny | Address | Score |
| Gotta Ride Bikes | 4553 North Loop 1604 W San Antonio, TX 78249 | 4,81 |
| Britton's Bike Shop | 434 N Lp 1604 W San Antonio, TX 78232 | 4,70 |
| Ride Away Bicycles | 11075 W Ih 10 Ste 305 San Antonio, TX 78230 | 4,66 |
| Alamo Bike Shop | 1016 N Flores St San Antonio, TX 78212 | 4,65 |
| Bicycle Heaven | 1931 NW Military Hwy Ste 121 San Antonio, TX 78213 | 4,64 |
| San Antonio Bike Shop | 1800 Broadway St San Antonio, TX 78215 | 4,56 |
| Arrowhead Bicycles | 3470 Jack C Hays Trl Ste A Buda, TX 78610 | 4,33 |
| Cycle Logic Bike Shop | 12319 Wetmore Rd San Antonio, TX 78247 | 4,16 |
| Performance Bicycle | 16648 San Pedro Ave San Antonio, TX 78232 | 4,02 |
San Antonio Cycling News