Cycling in Portland, Oregon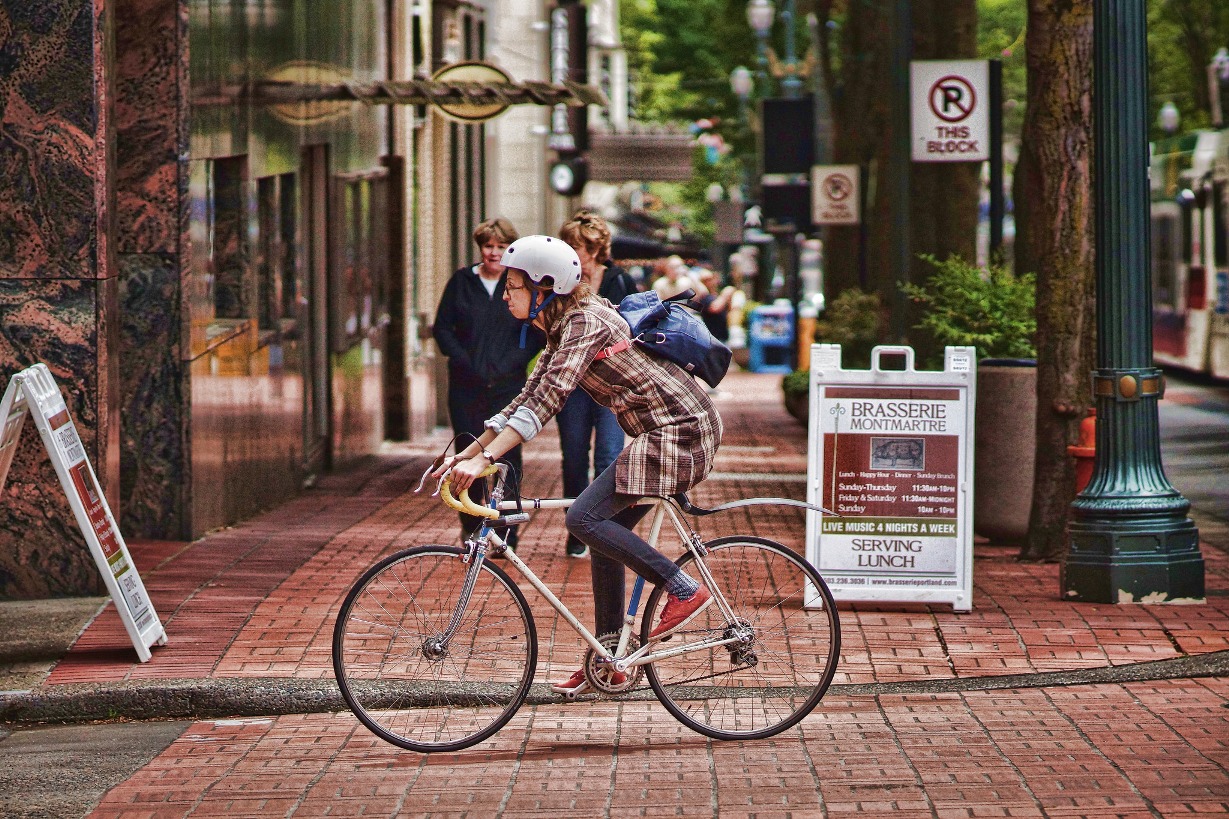 Out of all the large cities in the United States, Portland is arguably the most bike-friendly. 7.2% of the city's commuters use their bikes. There are 350 miles of bikeways in the city, including 17 miles of bikeways with a physical separation from cars. The city has 19 crossways with bicycle-specific traffic signals, 6,500 bike racks that were publicly installed, and numerous events that gather the cycling enthusiasts who live in the city. A bike-share program will launch in 2016. There's nothing a cyclist could want for in Portland that isn't already provided or isn't planned for the future.
Best Bicycle shops in Portland
Because it's such a bicycle friendly city with a bicycle friendly population, Portland is also home to many bike shops. From chain retailers to small and quirky ones, Portland's bicycle shops are an important part of city's ongoing effort to take bike-friendliness – and transportation – to a whole new level.
To make sure you get the information you need about the best bike shops in Portland, we've made the list only with the bike shops that have great reviews from their customers. That way, we do our part in ensuring your money is well spent at a shop that will appreciate it.

Loading map...

| | | |
| --- | --- | --- |
| Company Name | Address | Score |
| Everybody's Bike Rentals & Tours | 305 NE Wygant St Portland, OR 97211 | 4,97 |
| Seven Corners Cycles | 3218 SE 21st Ave Portland, OR 9202 | 4,96 |
| WTF Bikes | 3117 SE Milwaukie Ave Portland, OR 97202 | 4,94 |
| Crank | 2705 SE Ankeny St Portland, OR 97214 | 4,91 |
| Western Bikeworks | 1015 NW 17th Ave Portland, OR 97209 | 4,67 |
| A Better Cycle | 2324 SE Division St Portland, OR 97202 | 4,63 |
| Cycle Portland Bike Tours & Rentals | 117 NW 2nd Ave Portland, OR 97209 | 4,58 |
| Waterfront Bicycle | 10 SW Ash St Ste 100 Portland, OR 97204 | 4,58 |
| Sellwood Cycle Repair | 7953 SE 13th Ave Portland, OR 97202 | 4,58 |
| Universal Cycles | 2202 E Burnside St Portland, OR 97214 | 4,55 |
| Joe Bike | 2039 SE Cesar Chavez Portland, OR 97214 | 4,54 |
| River City Bicycles | 706 SE M L King Blvd Portland, OR 97214 | 4,52 |
| Fat Tire Farm | 2714 NW Thurman St Portland, OR 97210 | 4,47 |
| Clever Cycles | 900 SE Hawthorne Blvd Portland, OR 97214 | 4,40 |
| Evo | 200 SE Martin Luther King Blvd Portland, OR 97214 | 4,38 |
| Community Cycling Center | 1700 NE Alberta St Portland, OR 97211 | 4,34 |
| Citybikes Workers' Cooperative: Repair Shop | 1914 SE Ankeny St Portland, OR 97214 | 4,04 |
Portland Cycling News