Cycling in Los Angeles, CA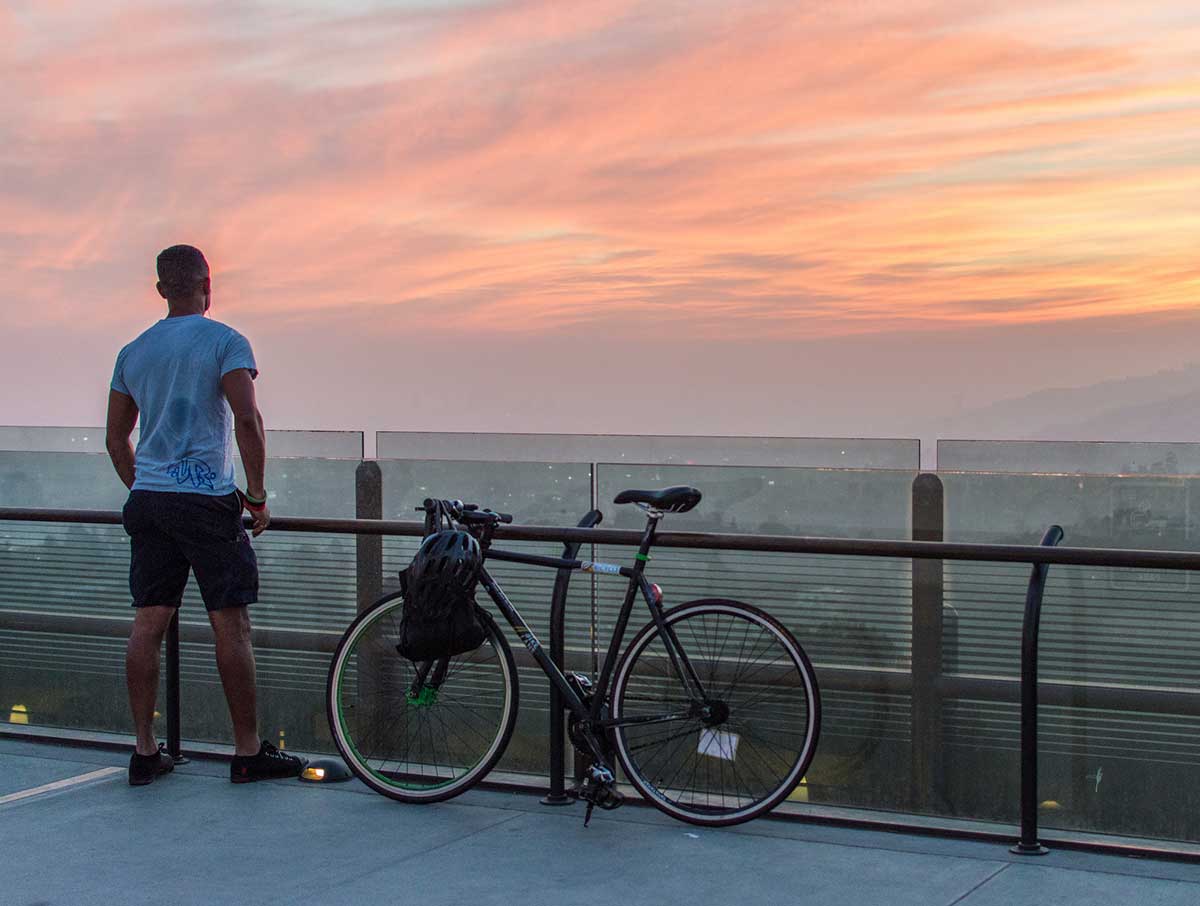 Los Angeles, CA is a city with one of the fastest growing bicycle networks in the US. In 2005, there were 245 miles of infrastructure that could be used by bikes. This includes bicycle lanes and paths, as well as streets which had signs and markings alerting car drivers to share the road with cyclists. In the ten years since, LA's cycling infrastructure went up to more than 562 miles, 172 of which were added since 2012. At the same time, Los Angeles' cycling part of the population has also been growing at a fast rate, making LA one of the best towns to be a cyclist in.
Best Bicycle Shops in Los Angeles
In a city as big as Los Angeles, with almost 4 million of residents and a 1.3% share of bike commuters, there should be a lot of bike shops to cater to the market. And there are plenty of them – from super-fancy shops to old school shops, selling different kinds of wares and having their unique take on the joy of cycling.
It's very hard to find a shop with a perfect review score. But those that get close are the shops we used on the list. That's how we make sure the shops we recommend are the shops which offer excellent customer service.
Loading map...

| | | |
| --- | --- | --- |
| Company Name | Address | Score |
| Abba Padre Bikes and Books | 4219 Sepulveda Blvd Ste A Culver City, CA 90232 | 5.00 |
| Bikerowave | 12255 Venice Blvd Mar Vista, CA 90066 | 4.77 |
| Santa Monica Mountains Cyclery | 21526 Ventura Blvd Woodland Hills, CA 91364 | 4.72 |
| Flying Pigeon LA | 3404 N Figueroa St Los Angeles, CA 90065 | 4.59 |
| Budget Pro Bicycles | 2750 Colorado Blvd Los Angeles, CA 90041 | 4.51 |
| Coco's Variety | 2427 Riverside Dr Los Angeles, CA 90039 | 4.50 |
| El Maestro Bicycle Shop | 806 S Main St Los Angeles, CA 90014 | 4.49 |
| LA Brakeless | 12220 Venice Blvd Los Angeles, CA 90066 | 4.42 |
| Just Ride LA | 1626 S Hill St Los Angeles, CA 90015 | 4.39 |
| Bike Attack | 2400 Main St Santa Monica, CA 90405 | 4.36 |
| Orange 20 Bikes | 4314 Melrose Ave Los Angeles, CA 90029 | 4.26 |
| Helen's Cycles | 2501 Broadway Santa Monica, CA 90404 | 4.22 |
| I Martin Bicycles | 8330 Beverly Blvd Los Angeles, CA 90048 | 4.21 |
| H & S Bicycles | 509 N Victory Blvd Burbank, CA 91502 | 4.17 |
| Cynergy Cycles | 2300 Santa Monica Blvd Santa Monica, CA 90404 | 4.15 |
| La Cyclesports | 8515 La Cienega Blvd Inglewood, CA 90301 | 4.11 |
| Wheel World | 4051 Sepulveda Blvd Culver City, CA 90230 | 4.08 |
| Metropolis Bikes | 4660 Lankershim Blvd North Hollywood, CA 91602 | 4.07 |
| DTLA Bikes | 425 S Broadway Los Angeles, CA 90013 | 4.00 |
| Safety Cycle | 1018 N Western Ave Los Angeles, CA 90029 | 3.96 |
Los Angeles Cycling News