Cycling in Indianapolis, IN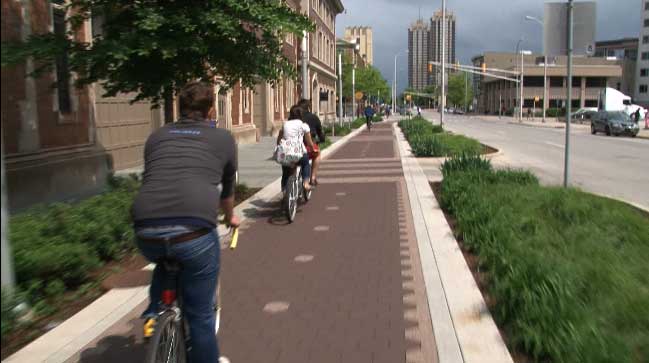 Indianapolis, IN has had an on-and-off love affair with bicycles through its history. The town was very quick to adopt cycling during the early years of the 20th century. It was equally as quick to abandon cycling for a newer mode of transportation, the automobile. This left the city in a situation that in the first years of the 21st century, there was less than one mile of bicycle lanes within its borders. But Indianapolis has fallen in love with bicycles again, and it now boasts over 60 miles of bicycle lanes, and a lot of plans to make its growing community of cyclists happier and safer on the road.
Best Bicycle Shops in Indianapolis
It can't be said there are too many bike shops in Indianapolis. With 0.4% of the population using bicycles to commute, it should come as no surprise that the city has fewer shops than other cities of a comparable size. Still, they cycling enthusiasts in Indianapolis should be able to find everything they, and their bikes, need.
The fact that there's not too many of them doesn't make the bike shops in Indianapolis less willing to do whatever they can to help their customers out. We've gathered a list of bike shops which have been doing the best job in providing their customers with the goods and services they needed. At least, that's what the customers said in their reviews.
Loading map...

Indianapolis Cycling News