Cycling in Detroit, MI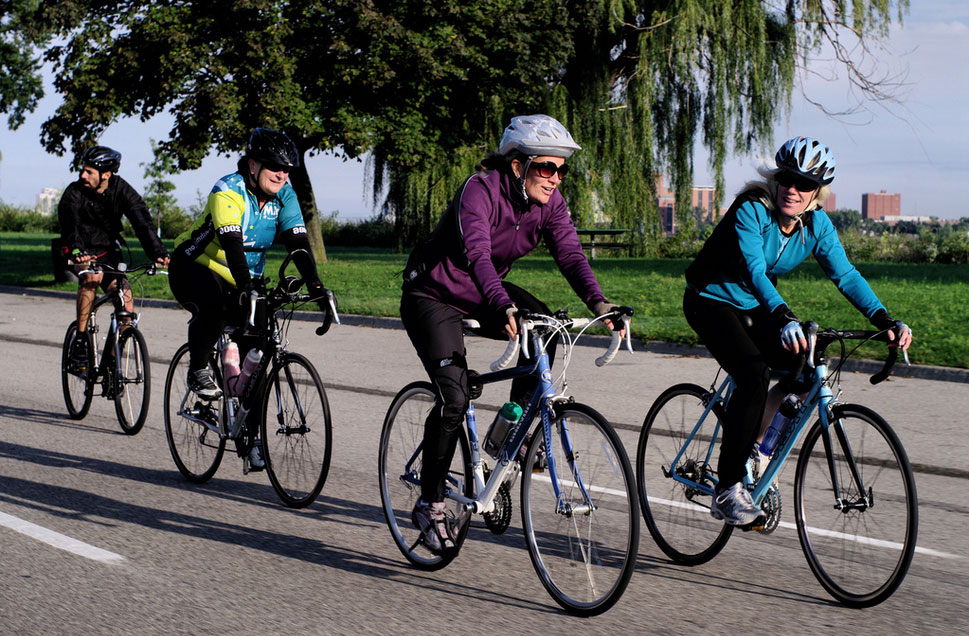 Detroit, MI is one of the cities with the longest cycling traditions in the United States, and cycling has been a part of the city's life as far back as the late 19th century. The city currently has over 40 miles of bike lanes, and there are plans to increase that number up to an impressive total of 400. Detroit is the city which has been experiencing the highest growth rates of the numbers of bicycle commuters in the US. In 2014, the share of bicycle commuters in the city population was 0.8%, which is an increase of over 400% since the year 2000.
Best Bicycle Shops in Detroit
While Detroit might be lacking a public bicycle-sharing system, there's no lack of well-stocked bike shops. With the number of cycling enthusiasts growing, we expect to see even more bike shops open within the city's boundaries. Still, the stores that are operating in the town at the moment should be enough to keep the cycling community of the city content.
From bicycle shops and stores catering to extreme sports, to repair shops that can fix anything that's wrong with your bike, Detroit bike shops offer the full extent of services. The ones we've chosen to include on our list are those with the best customer reviews, so you can count on them for all the cycling gear you could need.
Loading map...

| | | |
| --- | --- | --- |
| Company Name | Address | Score |
| Wheelhouse Detroit | 1340 E Atwater St Detroit, MI 48207 | 4,46 |
| Bikes Blades & Boards | 17020 Mack Ave Grosse Pointe, MI 48230 | 4,97 |
| Macomb Bike & Fitness | 28411 Schoenherr Rd Warren, MI 48088 | 4,70 |
| The Hub of Detroit | 3611 Cass Ave Detroit, MI 48201 | 4,62 |
| Tree Fort Bikes | 1866 Whittaker Rd Ypsilanti, MI 48197 | 4,52 |
| Al Petri & Sons Bicycles LincolnPark | 2160 Fort St Lincoln Park, MI 48146 | 4,43 |
| Downtown Ferndale Bike Shop | 163 W 9 Mile Rd Ferndale, MI 48220 | 4,40 |
| American Cycle & Fitness-The Trek Bicycle Store | 9428 Woodward Ave Royal Oak, MI 48073 | 3,87 |
Detroit Cycling News