Cycling in Columbus, OH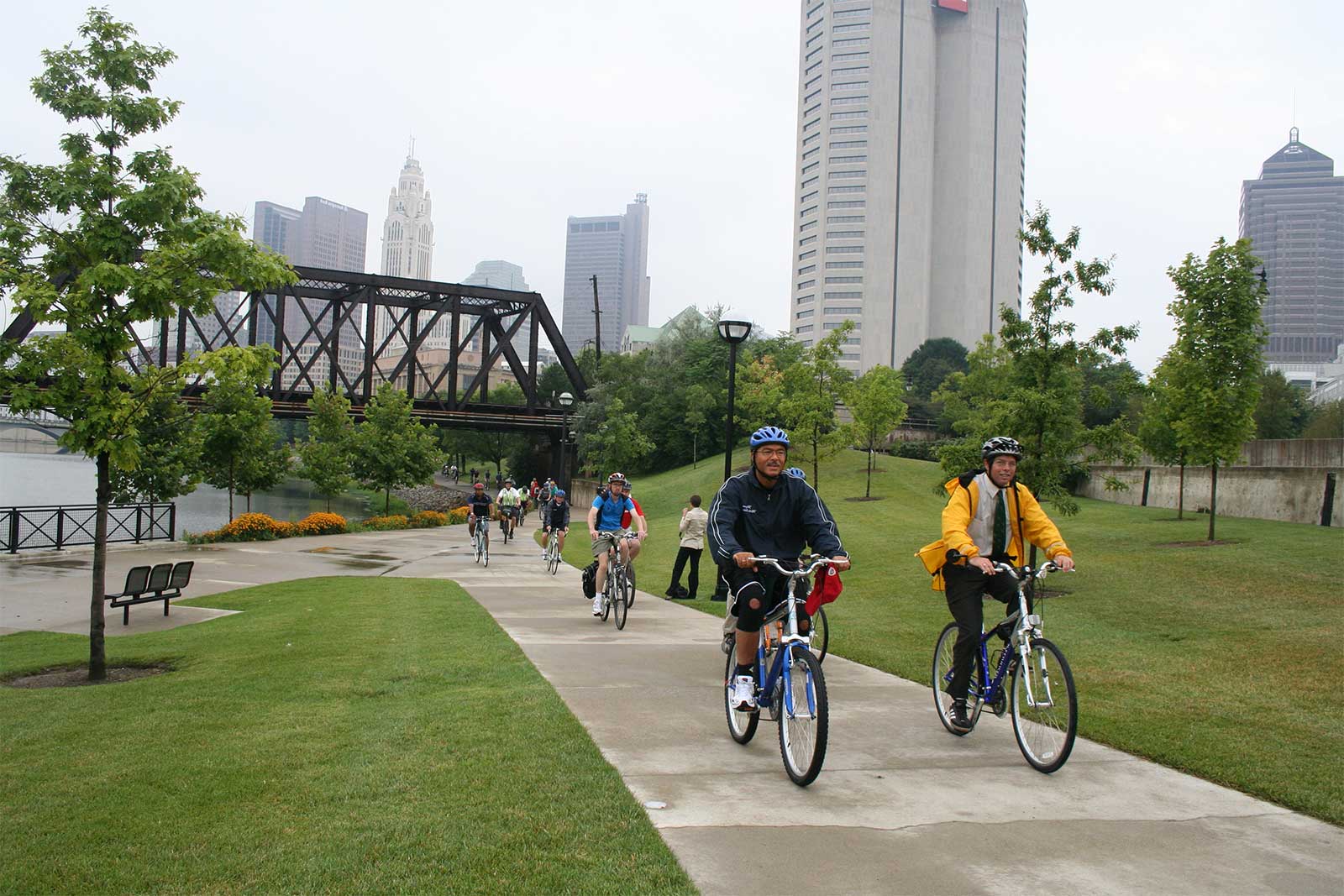 The city of Columbus, OH is on the path of becoming a very bicycle-friendly place to live. So far, the cycling community of Columbus makes up 0.8% out of city's population, and they're growing their ranks. The city has shown a commitment to get more people out of their cars and on two wheels, as is evident from the cycling infrastructure in the city which keeps getting better. Columbus' cyclists will be able to count on protected bike lanes and parking infrastructure, as well as on miles of trails that already exist in and around the city, and are expanding at a decent rate.
Best Bicycle Shops in Columbus
With such a vigorous and steady emphasis on making the city bicycle-friendlier, Columbus has also become a place where people can easily find the bikes they need, the gear and accessories, as well as someone who can repair and tune their bikes for them.
The shops you can see here are among Columbus' best bike shops. We've checked what people have been saying about them, and we've only included the stores that have good reviews from their customers. If you're a customer of one of these shops, or any of the bike shops in the Columbus area, make sure to share your opinions about the shops you visited.
Loading map...

| | | |
| --- | --- | --- |
| Company Name | Address | Score |
| Revolution Cycles | 1201 N High St Columbus, OH 43201 | 4,81 |
| Bicycle One | 82 Mill St Gahanna, OH 43230 | 4,71 |
| Paradise Garage | 921 N High St Columbus, OH 43201 | 4,69 |
| roll: on Polaris | 2017 Polaris Pkwy Columbus, OH 43240 | 4,57 |
| roll: on Lane | 1510 W Lane Ave Upper Arlington, OH 43221 | 4,21 |
| Once Ridden Bikes | 2592 Indianola Ave Columbus, OH 43202 | 3,94 |
| BikeSource | 4840 Sawmill Rd Columbus, OH 43235 | 3,93 |
Columbus Cycling News