Cycling in Charlotte City, NC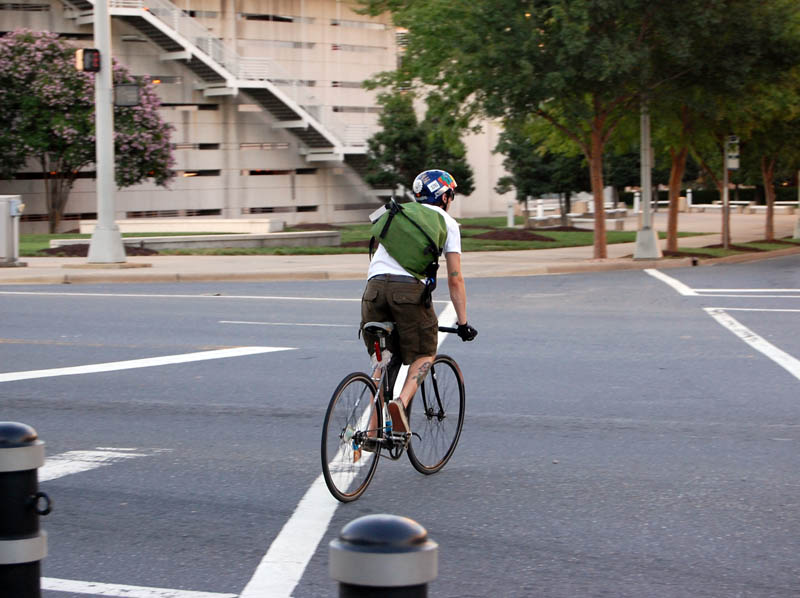 In 2003, Charlotte, NC had only one mile of bike lanes. Not a lot by any standard. Ten years later, and that number has risen to 72 miles. Between the years 2000 and 2014, the number of Charlotte's cycling commuters has grown by more than 141%, which looks like0 an impressive number if you don't know that the number of cycling commuters reached in 2014 was only 1,472 or 0.4% of the population. Still, the effort by the city's governing bodies to make Charlotte more bike-friendly has been evident and the biking community has been very vocal in fighting for their piece of road.
Best Bike Shops in Charlotte City
Charlotte has a mix of bike shops and general sports goods shops which cater to its community of cyclists. While it would be possible to find plenty of cities with a lot more bike shops, it wouldn't be fair to say that Charlotte isn't covered well by its bike shops, because it is.
You can find the best bike shops in Charlotte on this list. We've chosen them according to the reviews they got from their customers, and they are the best judge of how good of a service they got for their bucks. If you have experience of your own for any of the bike shops in Charlotte, you can also leave a review and let people know what to expect.
Loading map...

| | | |
| --- | --- | --- |
| Company Name | Address | Score |
| Ultimate Bicycle | 9129 Monroe Rd Ste 115 Charlotte, NC 28270 | 4,81 |
| Trek Bike Store of Charlotte | 12194 Johnston Way Charlotte, NC 28277 | 4,80 |
| Uptown Cycles | 1432 W Morehead St Charlotte, NC 28208 | 4,78 |
| BikeSource | 4301-A Park Rd Charlotte, NC 28209 | 4,21 |
| REI | 11067 Carolina Place Pkwy Pineville, NC 28134 | 4,10 |