Cycling in Atlanta, GA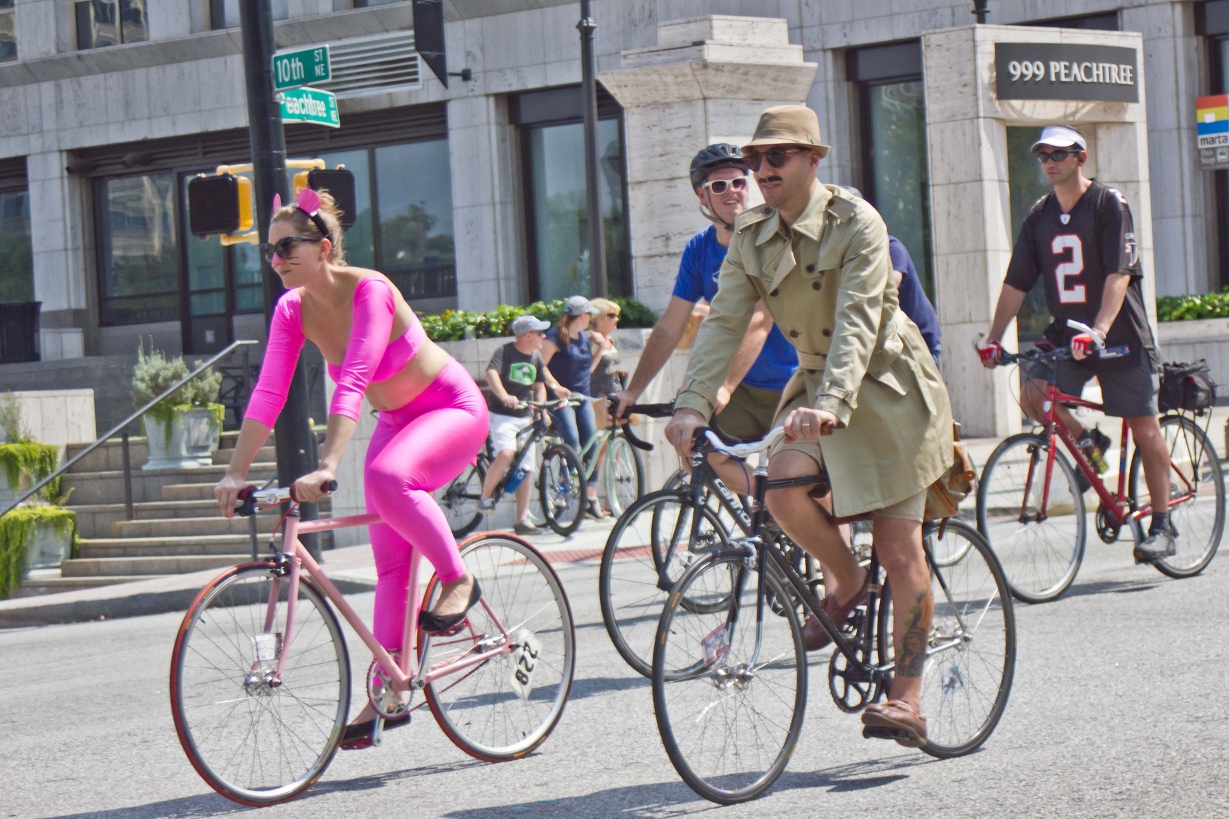 When it comes to talking about Atlanta, GA regarding cycling, the phrase "still has a long way to go" is often heard. Around 0.6% of Atlanta's residents use bikes to commute. That's roughly 1,500 people. However, they have just over 45 miles of bike lanes to ride on, which is well below what a lot of cities of the same size have to offer to their cyclists. Still, there is a development plan underway which is supposed to rank up the mileage of bicycle-friendly lanes to 226, an effort that should bring Atlanta into the top 10 bike-friendliest cities in the US.
Best Bicycle Shops in Atlanta
Bike shops are doing their part to make Atlanta bike-friendlier in the best way they can – by offering different kinds of bikes, accessories, and gear. The lack of cycling lanes didn't affect the bicycle market in Atlanta, so there are plenty of shops offering different levels of service for cyclists to choose from.
We've made a list of bike shops in Atlanta which offer the best service and products – at least that's what people who went to the stores said in their reviews. If you find yourself in the Atlanta area, and you need anything bike-related, you should check one of these shops – and keep in mind that you should go online and leave them an honest review.
Loading map...

| | | |
| --- | --- | --- |
| Company Name | Address | Score |
| Atlanta Bike Tech | 935 Chattahoochee Ave Ste D Atlanta, GA 30318 | 4,90 |
| The Bicycle Doctor | 2910 Cole Ct Ste D Norcross, GA 30071 | 4,89 |
| Loose Nuts Cycles | 452 Cherokee Ave Ste A Atlanta, GA 30312 | 4,73 |
| Atlanta Beltline Bicycle | 151 Sampson St NE Atlanta, GA 30312 | 4,68 |
| Free Flite Bicycles | 4177 Roswell Rd NE Hwy 120 Marietta, GA 30062 | 4,60 |
| REI | 1800 NE Expy NE Atlanta, GA 30329 | 4,46 |
| Atlanta Cycling – Ansley | 1860 Piedmont Ave Atlanta, GA 30324 | 4,46 |
| Intown Bicycles | 1035 Monroe Dr NE Atlanta, GA 30306 | 4,30 |
| Outback Bikes | 1125 Euclid Ave NE Atlanta, GA 30307 | 4,17 |
Portland Cycling News