Fuji Bike Review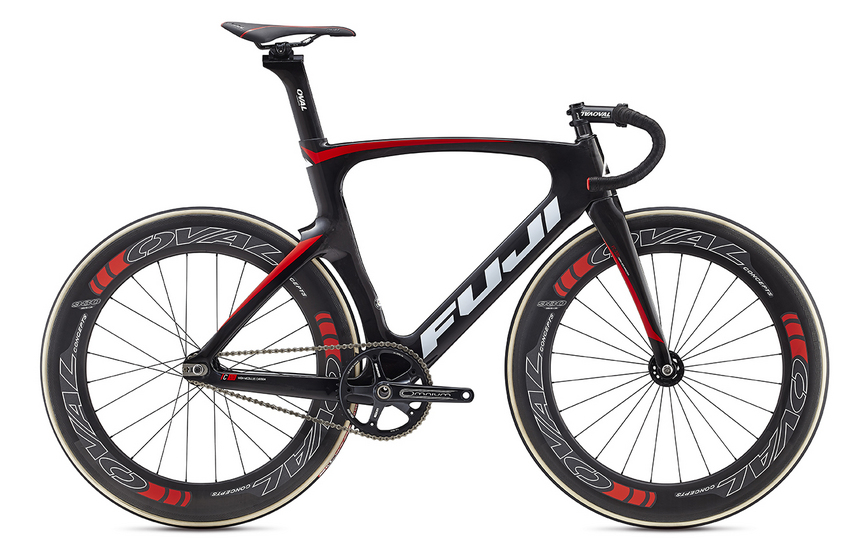 Fuji Bike is an American-owned Japanese brand dealing with bikes and related equipment. This company descended from the Nichibei Fuji Company, a company originally started in 1899, in Japan. The company has a logo which was taken from Mount Fuji, a symbol used in Japan to signify endurance and strength. This company started out with importation and distribution of products in the USA but later on started making different models of bikes. In 1920, the company was at the top of its popularity in making bikes in Japan. The company started the first national race between Tokyo and Osaka and was the sponsor behind the winning team. This race remains a big deal in Asia.
For a company that has this kind of experience in the bike industry, you can only expect t it to be famous and it does not disappoint. Fuji has not been left behind on the creation of the bike that is viewed more as a fashion item, the fixed gear bike. The company offers different types of bikes but the fixie is one of its most popular because of the obvious hype. The fixed gear bike is simply a track bike that has been tweaked to meet road requirements.
Riding Experience
The fixed gear bikes from Fuji are basically track bikes and this gives them a rather aggressive position. To ride these bikes, you will need to lean forward, and lean further forward if you are using the drop handlebars. The bike is created to move fast and this is because of its gear which is relatively large and gives more distance with every pedal. For a more comfortable ride when dodging cars in the street, you might want to change the handlebars to low pro handle bars which offer more riding positions.
This bike is as sharp to handle as it will be fast to ride and while the bike's frame will not have many compromises that will handle the bump absorption, the bike is generally light enough to see you move quickly over tough surfaces. The fixed bikes from Fuji are simple and reliable especially when you want a simple bike for exercise, commuting or leisure cycling purposes. The bike rides as you would expect a fixie bike to and its simplicity matches the kind of bikes the fixed gear world is interested in.
The bike comes with higher bottom brackets and this allows you to lean further into a corner than it is possible with other bikes and this will give you better clearance too. The only problem with the high bottom bracket is the fact that when you are getting your foot down, the ground will be farther than you think. Though this is something you should be aware of when starting, it will not be a problem when you get used to it.
Frame
Fuji makes their fixed bikes simple and clean and this means a simple frame. They achieve this by using a track-geared chassis that is constructed from double butted chromoly and a triple butted fork. The bike has brake drillings in case you need to install rear brakes but there are no cable guides. The simplicity of the frame and the materials used suggest that the bike is not as heavy as most of the other brands in the same category.
Components
You can expect the basic components that you find in a fixed gear bike. Fuji fixies will come with a saddle, pedals and handlebar. Since the bikes are designed as track bikes that can handle the road rides, they will not come with brakes though they will have drillings for brake installation in the front and the back. For road use in most areas, you will need at least the front brakes because rear brakes do not make much sense for a fixed gear bike. If you intend to fix a single speed cog to enjoy the free wheel, then you might need rear brakes because then, they will make sense.
Other than the brakes, pedals, saddle and the handlebars, there are not many other components that you have to worry about. Fuji is dedicated to providing top quality fixed gear bikes and this is why they provide fewer components to try and make the bike as light as possible. The bikes' wheels are not all that fancy but they will not weigh the bike down.
Appearance
Fuji has managed to teach an old dog new tricks when it comes to their fixed gear bikes. The first look will tell you that the fixie from Fuji is a minimalist bike fitted with an aerodynamic seat tube and finished elegantly. A second look will reveal a classic bike with parts that existed decades ago and this is what gives the bike a great look. If you like an understated classic appearance, you will love the fixed gear bike from Fuji. The bike has a competition look that is perfect for people in love with fast bikes on the road.
Pricing
Fuji being one of the oldest bike companies in the market has different bike models. Because of the strength of the brand you would expect that their bikes are expensive but this is not the case. For purposes of competing in a market full of different fixed gear bike brands, they offer their fixed gear bikes at a fair price of $350. This might not be the lowest price tag for a fixed bike in the market but it is definitely one of the inexpensive prices for a high quality bike.
Warranty
The Fuji bikes website has detailed information on the warranties for all their fixed gear bikes and products. You can just click on the 'about us' page and click on warranty and choose the one that covers your bike. The company has detailed information on things that will void the warranty and on situations where the warranty is valid and this is why it is better to have a good look at the website.
Customer Services
According to people who have bought bikes from Fuji bikes, the company's customer services are good.
The customer care support team is always available and you can ask any question and have your concerns addressed, of course as long as they are about bikes and specifically about Fuji bikes.
Fuji Bikes Pros
Fuji Bikes has over a century of experience in this industry and you can trust that they will deliver high quality based on research and experience.
Fixed gear bikes from Fuji are among the cheapest fixies in the market considering the quality they have to offer.
Fuji bikes are relatively light and ride quite smoothly in tough surfaces.
The Feather from Fuji comes with a flip flop hub geared towards people who would love to enjoy benefits from both worlds.
Fuji Bike cons
These fixed gear bikes might be heavy for some people at 23 pounds or 10.3 kilograms
Some users have said that the pedals might hit the ground in some situations.
The bikes mostly come without bikes and you will need to install them to make the bike legal in some countries and states.