Cycling in Chicago, IL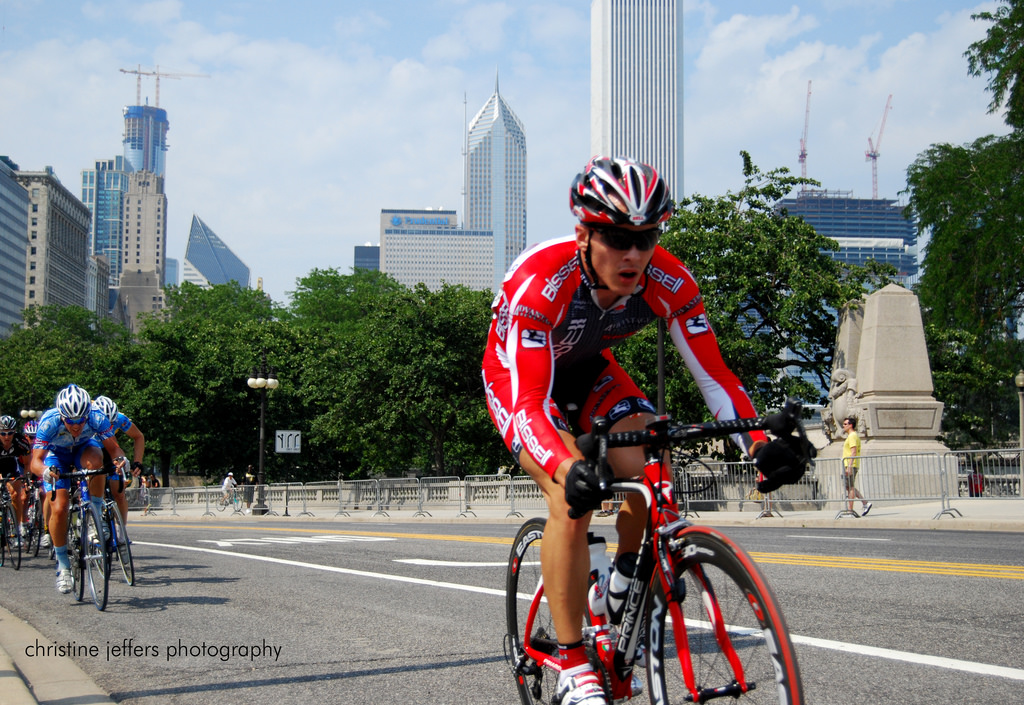 The Windy City has a history of cycling and bicycle advocating that spans over more than 150 years. People have started joining into cycling clubs in Chicago as early as the late 19th century, and the city has stayed true to its cycling roots to this day. Chicago had more than 21,000 cyclists in 2014, or 1.7% of its population. Cyclists in Chicago can ride their bikes on more than 200 miles of on-road bicycle lanes, and by 2020, the city should have 445 miles of lanes and paths more, as well as the appropriate infrastructure.
Best Bicycle shops in Chicago
At one point in history, more than 60% of bikes and accessories for bikes were made with 150 miles of Chicago. People living in the Windy City know their bikes, and a fair share of them has taken that knowledge to a professional level. Hence, there's no lack of bike shops in the city.
These are only some of the bicycle shops in and around Chicago – the full list would be too long to read. So, we've decided to list only the shops which have the best reviews. That way, we are sure that the shops we recommend to you are the shops that provide quality service and provide the best service to their customers and their bikes.
Loading map...

| | | |
| --- | --- | --- |
| Company Name | Address | Score |
| Comrade Cycles | 1908 W Chicago Ave Chicago, IL 60622 | 4,97 |
| Roscoe Village Bikes | 2016 W Roscoe St Chicago, IL 60618 | 4,92 |
| Bobby's Bike Hike Tours & Rentals | 540 N Lake Shore Dr Chicago, IL 60611 | 4,90 |
| Smart Bike Parts | 3031 W Armitage Ave Chicago, IL 60647 | 4,54 |
| Heritage Bicycles General Store | 2959 N Lincoln Ave Chicago, IL 60657 | 4,54 |
| Uptown Bikes | 4653 N Broadway St Chicago, IL 60640 | 4,54 |
| The Bike Lane | 2130 N Milwaukee Ave Chicago, IL 60647 | 4,52 |
| Cycle Smithy | 2468 N Clark St Chicago, IL 60614 | 4,49 |
| A Nearly New Shop | 4075 N Broadway St Chicago, IL 60613 | 4,49 |
| Lakeshore Bike | 3650 N Recreation Dr Chicago, IL 60613 | 4,47 |
| Johnny Sprockets | 3001 N Broadway St Chicago, IL 60657 | 4,29 |
| Working Bikes | 2434 S Western Ave Chicago, IL 60608 | 4,27 |
| On The Route Bicycles | 3144 N Lincoln Ave Chicago, IL 60657 | 4,18 |
| Kozy's Cyclery | 219 W Erie St Chicago, IL 60654 | 4,14 |
| Village Cycle Center | 1337 N Wells St Chicago, IL 60610 | 4,06 |
| Boulevard Bikes | 2535 N Kedzie Blvd Chicago, IL 60647 | 3,99 |
| Performance Bicycle | 2720 N Halsted St Chicago, IL 60614 | 3,78 |
Chicago Cycling News